Can I Go Swimming With A Cup?
Wednesday, 16 December 2020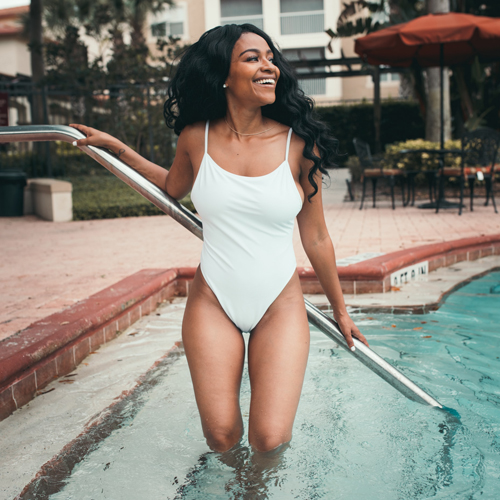 The short answer to this is yes you can.
A Menstrual cup is worn completely internally and works by creating a seal. This means that it helps stop leaks. It holds more than a tampon does so you should be able to swim for longer and you won't have a string to tuck away.
Before you start swimming with your cup make sure that you have one that fits you well and feels really comfortable, I would recommend trying it in your bath first to make sure there are no leaks and resolve those if there are.
It is best to empty your cup just before you go swimming to help avoid overflowing.
Many people find swimming with a cup more comfortable. A cup doesn't absorb any fluid like a tampon does so it won't absorb any water while you exercise. If you need help finding the right cup see our article on choosing a menstrual cup or use our cup comparison chart. If swimming isn't your usual method of exercising we have an article covering all the best options for exercising and reusable menstrual products.
We are also on hand to help by emailing us at hello@theperiodlady.co.uk or look at our

Written by Roisin Senior Advisor @ The Period Lady