Thongs, Period Undies and Reusable Pads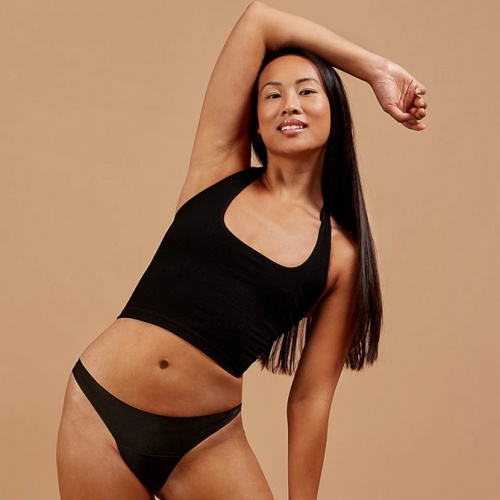 If you like wearing thongs but also need the back up absorbency of a pad there are now great options for you. Thong reusable pads are available from Imse Vimse. They offer light absorbency ideal as a backup for a menstrual cup or tampon or even for very light incontinence wear. They fasten into your underwear using a popper under the gusset.
The other option are the Flux Undies Invisible Thong. This is very light weight material that gives a seamless finish so no visible VPL. The gusset holds the equivalent of one panty liner or half a tampon. The benefit of thong period pants is no need for a separate pad and no risk of seeing any pad line through tight clothing. Flux Undies Invisible range is very light and discrete, no one would ever know it's anything other than a normal thong.